At SureSitter trust and safety is of utmost importance to us. As parents ourselves we understand how important it is to find the right childminder or nanny for your family.
The first thing to say is that we are not a childcare agency. Our aim is to provide parents with the tools necessary to enable them to quickly and easily source and vet childminders, nannies, au pairs, and babysitters.
How do we create trust?
Garda Vetting
We are registered with An Garda Siochana as a relevant organisation. This means we can Garda Vet our members. Garda Vetting is a legal requirement for all people working with children and vulnerable adults, under the National Vetting Bureau (Children and Vulnerable Persons) Acts 2012-2016. All of our members can avail of Garda vetting by SureSitter. For more information please email vetting@suresitter.com. For more information on see other Garda vetting section.
ID Verification
We have introduced ID verification so we can be sure that users are who they say they are. Parents and childminders upload either a passport and driver's license which is reviewed by SureSitter. The check can be completed on a user's profile page. Log in to complete the check. Once a user has completed the check, the following badge will be displayed on their profile.

The process is very simple: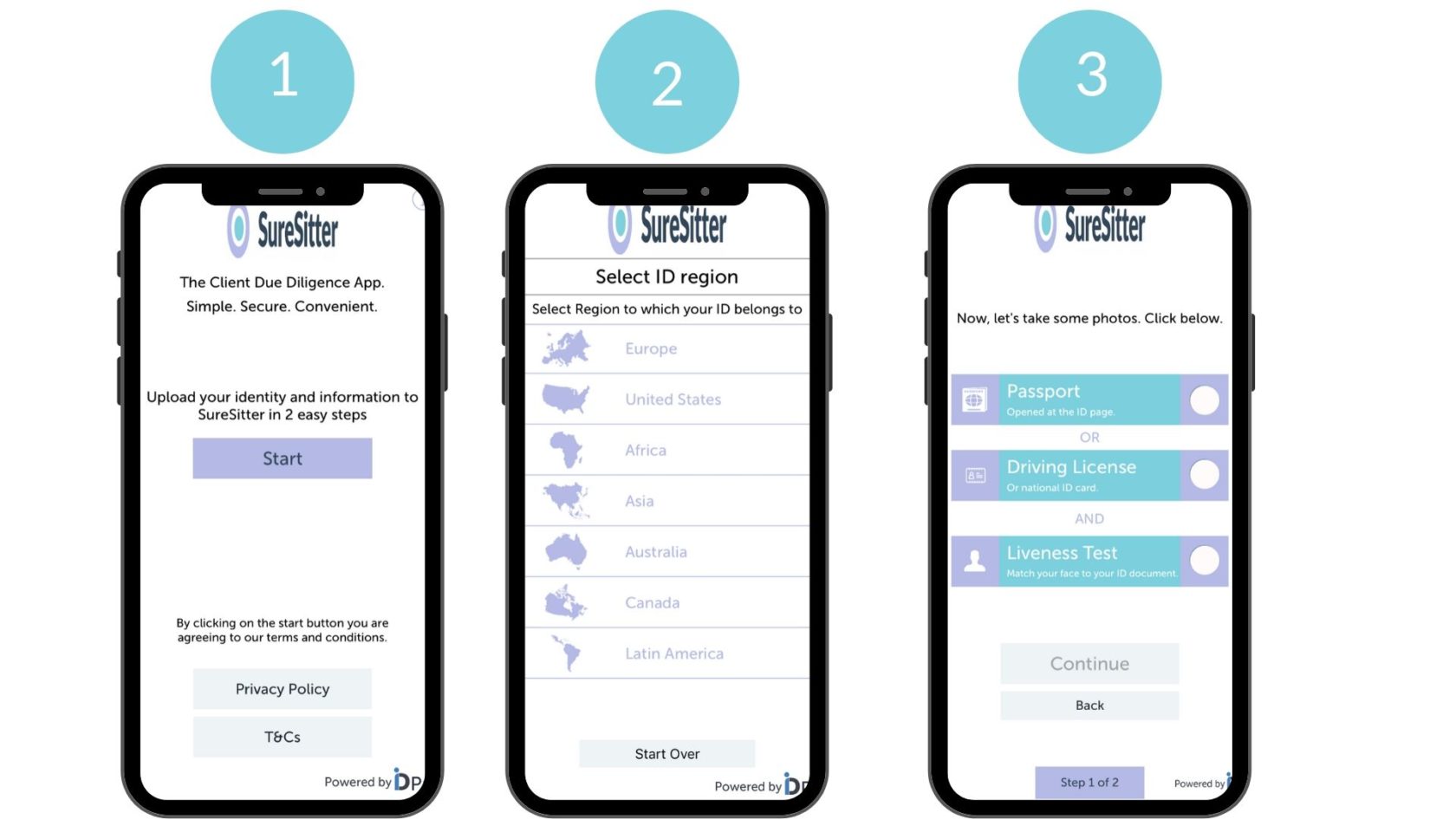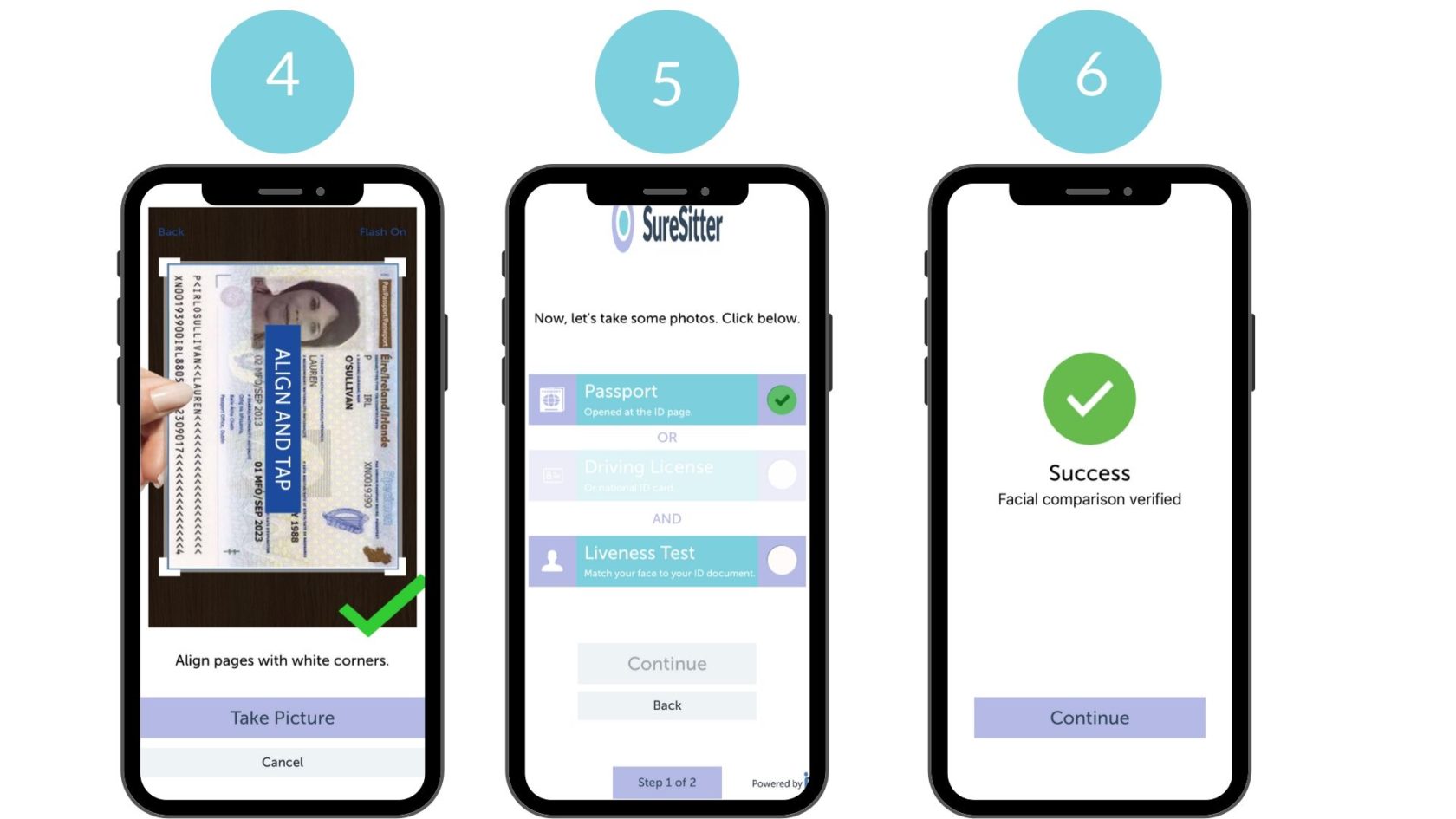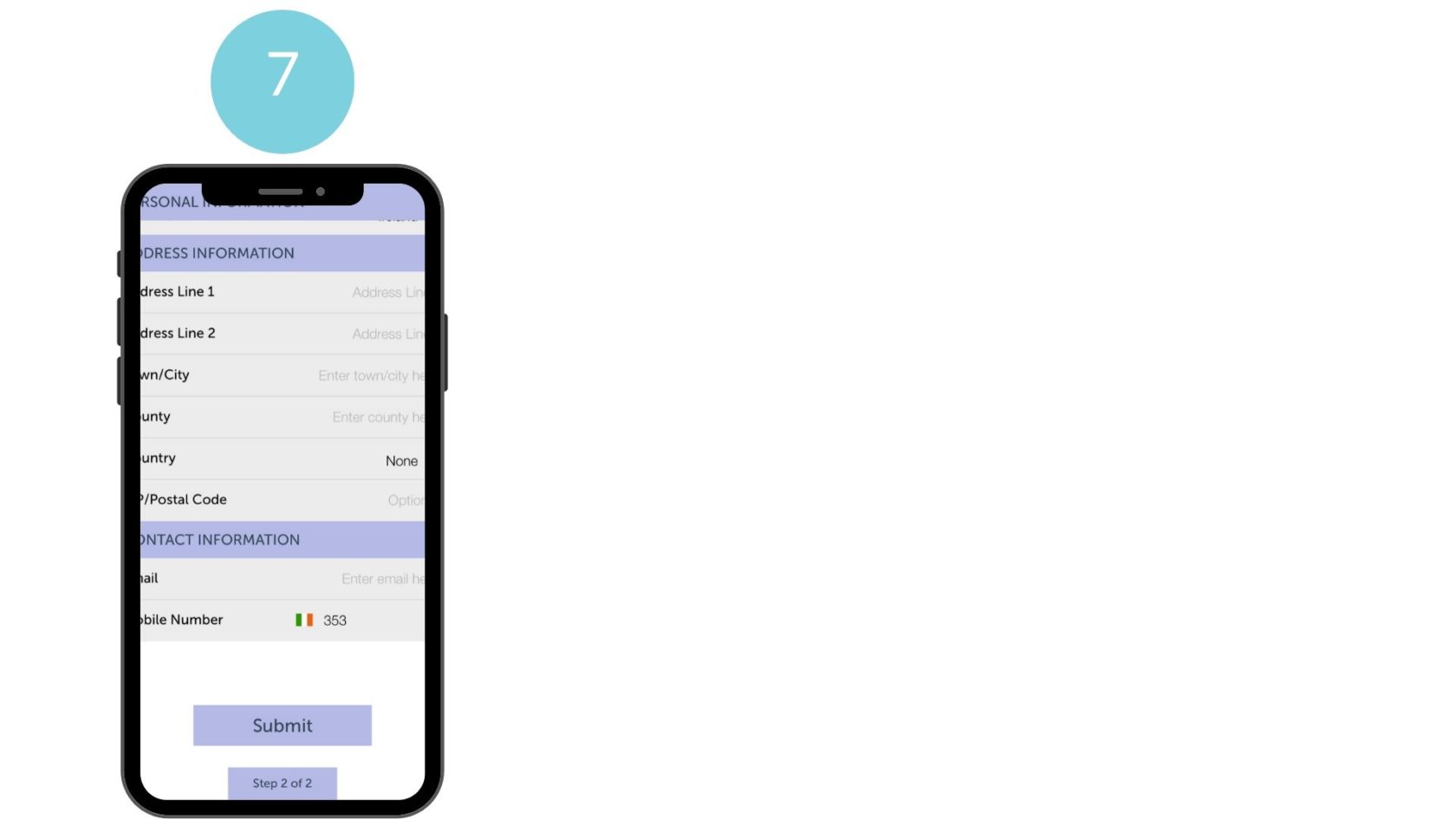 Social circles
When viewing a childminder profile, parents can be see if any other parents in their social circles (eg primary school, GAA club, sports club) have connected with the childminder in the past and parents can see which social circle they have in common.
Parent Reviews
Parents are able to read the reviews left on that childminder by other parents on SuresSitter and see their star rating.
Reporting Users
If a user feels that there is a suspicious or fraudulent profile on SureSitter they are encouraged to report this to us using the "Report a User" on each profile and we will immediately take action.
We hope the above helps you understand how we create trust on SureSitter but if you've any further questions please contact us at support@suresitter.com or check out our FAQ page.